My Instagram feed is a hot mess.
It's a mix of shortboarders, Japanese notebooks, Soundcloud rappers and sans-serif typography.
There was a time in my life when I tried to build an Instagram following. I posted every day. Recorded stories. Created a unique link-in-bio link.
But it was too exhausting. I had to delete the app.
However, there was an issue.
Some (not all, but enough) people assume that Instagram DMs are a legit way to get a hold of somebody.
It might be a potential student, a coaching client or a super-fan with a kind message.
And I didn't want to risk losing these interactions. So I kept Instagram on my iPad.
But there was a problem.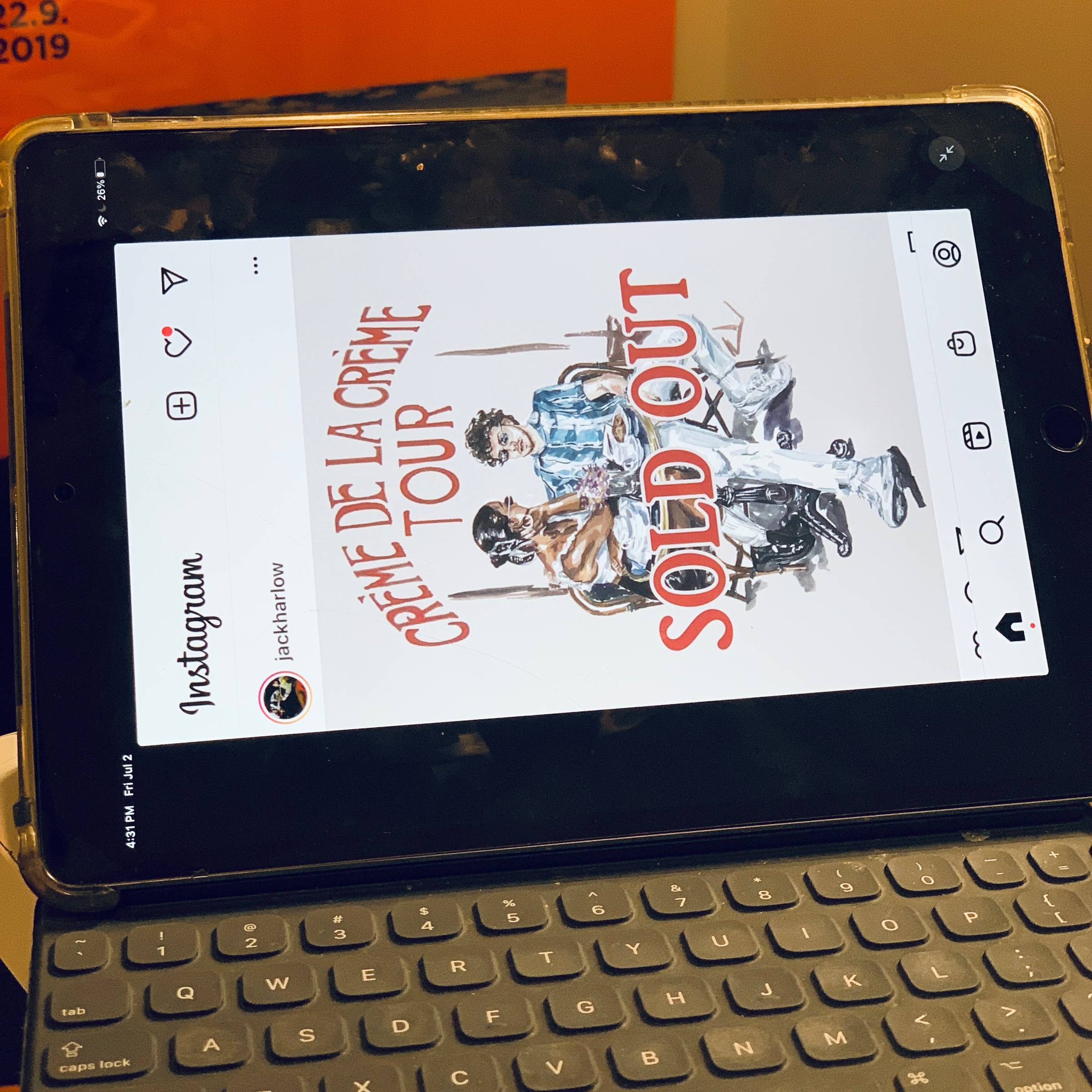 Instagram on your iPad doesn't automatically rotate the screen. So yes, if you're trying to check out Jack Harlow's feed, you're going to have to rotate your neck 90 degrees to the left.
And that, my friends, marked the end of my Instagram days.
---
Instagram forced me to view the world through an Instagram lens (dareisay, filter).
When my daughter wore a funny outfit, my first thought was which angle best captures the sunlight bouncing off her cheek.
A delicious Taco somehow turned into rearranging the entire table to create a hot and spicy moment of food p*rn.
And yes, even the serenity of a hike would lead to the timeless question "Is this tree placed according to the rule of thirds?"
I couldn't see the world for its beauty. It had to be validated by others for it to truly feel beautiful.
It had to be on Instagram for it to be real.
---
Now after writing blog posts and emails for over 10,000 hours since 2015 – that feeling has bled into my writing.
I miss reading a book, because of its delicious prose.
I miss listening to a podcast without populating my PKM.
I miss watching a Pixar movie without thinking about a zeitgeist framing.
I miss having Saturday mornings to just chill.
---
One of my guiding principles of entrepreneurship has been to Follow the Fun™️.
You could call it Flow.
Or, Effortless Action.
Or just trusting that the Abundance of the universe has got your back.
Often times this feels indulgent.
There are prospects to keep warm. Funnels to automate. But most importantly, True Fans that cheer you on every single Saturday.
In a very noisey world, one that is over-saturated with content – I'm just beyond floored that you've been game to hang with me for 308 weeks.
---
I'd be lying if I didn't admit to being nervous about this break. But know in my bones that it's the right decision. The only decision.
And I promise you, whatever's on the other side… will be Instagram-worthy.